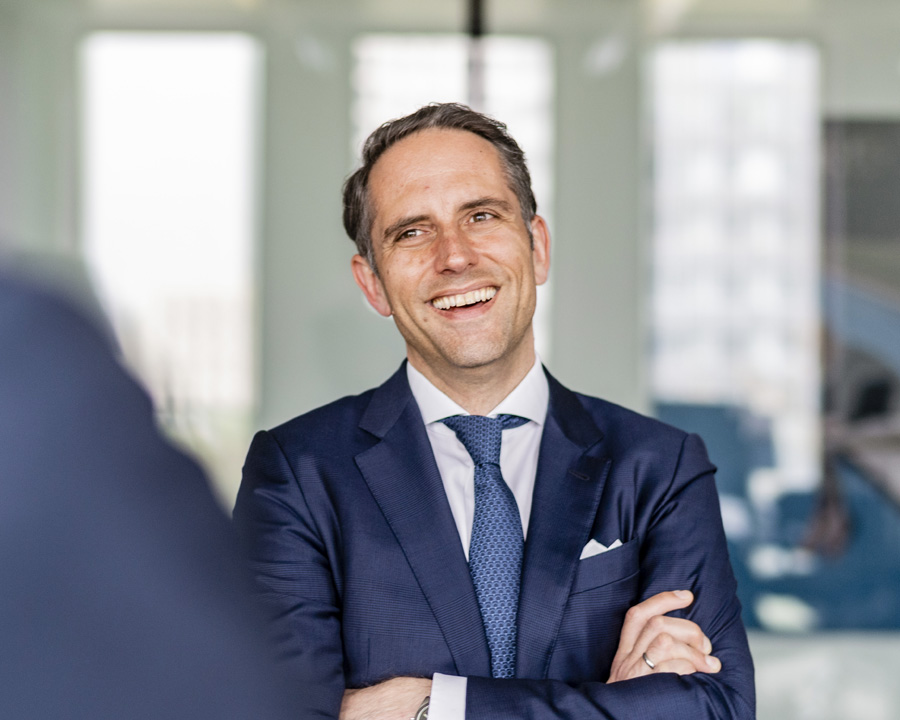 Lawyer | Tax Consultant | Partner | LL.M. (NYU)
Dr. Daniel Müller-Etienne
Dr Daniel Müller-Etienne advises on national and international M&A transactions, restructurings and corporate and capital markets law. In addition to advising on and structuring transactions, he focuses on shareholders' meetings, capital, transformation and other structural measures as well as shareholder disputes.
As a lawyer and tax advisor, Dr Daniel Müller-Etienne also has special expertise in the tax-optimised structuring of company and real estate acquisitions and sales, (management) participations and company and asset succession arrangements, as well as other topics in the intersection of tax law and corporate law.
His clients include companies, investors, private equity funds as well as wealthy families, entrepreneurs, shareholders and private individuals.
v-Card
Since 2011 Partner at Wendelstein
2009 to 2010 consultant at The Boston Consulting Group GmbH, Frankfurt am Main
Since 2008 tax advisor
2004 to 2009 lawyer at Hengeler Mueller, Frankfurt am Main (Senior Associate)
2003 to 2004 New York University School of Law and Stern School of Business, New York, scholar of the Mueller-Weitzel-Weisner-Stiftung and New York University (Gerald L. Wallace Fund-Scholarship)
2001 to 2003 legal clerkship at the Hamburg Higher Regional Court
1999 to 2001 University of Hamburg, doctorate
1994 to 1999 University of Frankfurt am Main and Bayreuth (Supplementary Degree in Business and Economics)
Die Europarechtswidrigkeit des Erbschaftsteuerrechts, Nomos Verlag, 2002
Gedanken zur "Europatauglichkeit" der neuen Dividendenbesteuerung, IStR 2002, 109
Das Dritte Gesetz zur Änderung des Umwandlungsgesetzes: Herabsetzung der Squeeze-Out-Schwelle auf 90 % kommt, BB 2011, 1731 (mit Dr. Lars F. Freytag)
Umsatzsteuer auf kommunale Leistungen - Neue Steuerurteile machen Anpassungen erforderlich, Stadt und Gemeinde 4/2012, 154
Der (immer noch) verunglückte § 24 Abs. 5 UmwStG - Nachbesserungsbedarf für den Gesetzgeber, DStR 2013, 1924 (mit Jochen Doster)
Kapitel »Steuerfragen« in: Stock/Schneider/Peper/Molitor (Herausgeber), Erfolgreich promovieren, 3. Auflage (2013) (mit Steffen Stock)