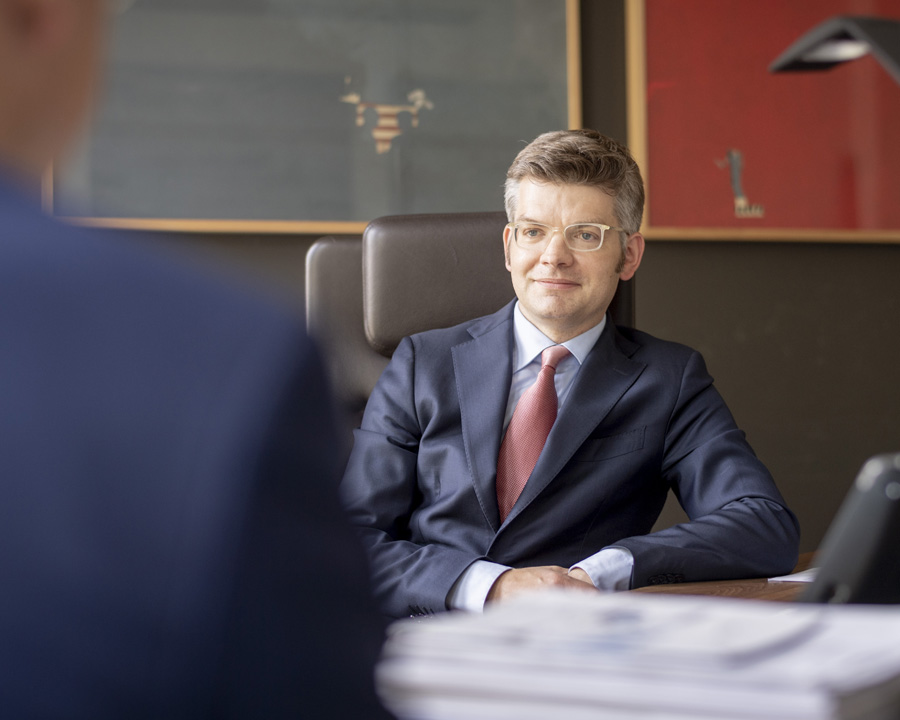 Lawyer | Partner
Dr. Matthias Budde
Dr Matthias Budde advises his clients on national and international M&A projects and corporate law. He also provides his clients with comprehensive advice on financing and restructuring as well as insolvency law issues and transactions. Within the scope of his main practice areas, he is also active in contentious contexts.
His clients include medium-sized companies and entrepreneurs, foreign investors, private equity funds and banks.
v-Card
Since 2011 Partner at Wendelstein
2004 to 2010 lawyer at Hengeler Mueller, Frankfurt am Main and München (Senior Associate)
2004 University of Osnabrück, doctorate
2001 to 2003 legal clerkship at the Berlin Superior Court of Justice
1998 to 1999 University of Oxford, scholar of the German Academic Exchange Service (DAAD)
1995 to 2001 University of Osnabrück, scholar of the German National Academic Foundation
Die Haftungsverwirklichung in der masselosen Insolvenz der Kapitalgesellschaft, Carl Heymanns Verlag, 2006
Attraktivität des »Insolvenzstandorts Deutschland« steigt, Börsen-Zeitung vom 29. September 2010, S. 2 (gemeinsam mit Daniel M. Weiß)
Finanzielle Restrukturierung von Private Equity-Portfoliounternehmen, ZInsO 2010, 2251 ff.
Rezension zu Theiselmann (Hrsg.), Praxishandbuch des Restrukturierungsrechts, 2010, ZInsO 2011, 809 f.
Die doppelnützige Treuhand in der Restrukturierungspraxis, ZInsO 2011, 1369 ff.