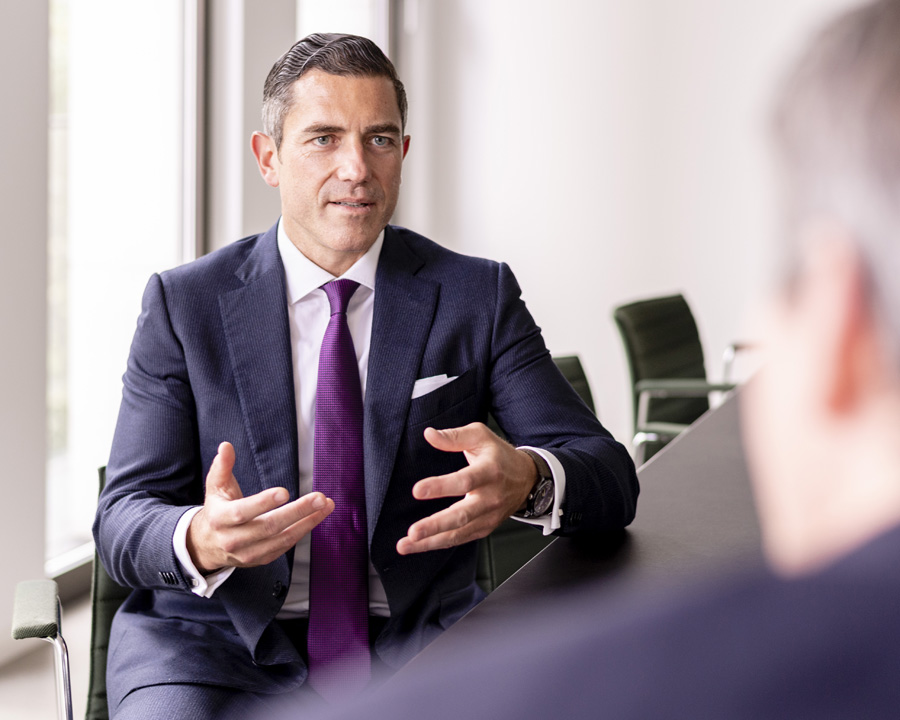 Lawyer | Partner
Frank Fischer
Frank Fischer represents national and international clients in litigation before state courts, in arbitration proceedings and in out-of-court dispute resolution.
One of his main areas of practice is advising on corporate, banking and financial disputes. He also advises on tax-related proceedings and post-M&A disputes. These are often complex proceedings with high amounts in dispute and cross-border aspects.
His clients include large German and international companies, institutional investors such as hedge funds as well as entrepreneurs and shareholders.
Frank Fischer also acts as an arbitrator in national and international arbitration proceedings.
v-Card
Since 2011 Partner at Wendelstein
2009 to 2010 Foreign Associate at Quinn Emanuel Urquhart & Sullivan LLP, New York
2006 to 2010 lawyer at Hengeler Mueller, Frankfurt am Main (Senior Associate)
2003 to 2005 legal clerkship at the Frankfurt Higher Regional Court
1997 to 1998 bond trader at the Frankfurt Stock Exchange, Frankfurt am Main
1995 to 2000 Universities of Frankfurt am Main and Heidelberg
1993 to 1995 certified banker at Commerzbank AG, Frankfurt am Main / Commerzbank International Luxembourg S.A., Luxemburg
Unwirksamkeit eines CMS-Spread-Sammler-Swap-Vertrages wegen Verstoßes gegen das Transparenzgebot; Aufklärungspflichtverletzung, Anmerkung zu LG Frankfurt am Main, Urteil vom 10. März 2008 (2-04 O 388/06) - WM 2008, 1061, WuB IV C. § 307 BGB 1.09 (gemeinsam mit Sven H. Schneider)
Der Vorstand in der deutschen AG, in: Kalss/Frotz/Schörghofer (Hrsg.), Handbuch für den Vorstand, 2017 (mit Dr. Lars F. Freytag, Karl T. Koenen und Michael Walbert)